High-temperature fuel and electrolysis cells
Our current research projects in this area focus on all-solid-state electrochemical devices which are operated at elevated temperatures. Solid oxide cells (SOCs), as well as the more recent addition to the family, protonic ceramic cells (PCCs), are amongst the most promising technologies in the brigade of clean energy devices for the conversion of chemical to electrical energy or vice versa. We thoroughly investigate SOCs and PCCs from the electrode particle level up to the stack level via multi-scale modeling and complementary experimental techniques. Research fields of interest are the electrochemical production of H2, syngas or alternative energy carriers such as ammonia by electrolysis (SOEC/PCEC), the electric power production for mobile or stationary applications (SOFC/PCFC), as well as the reversible operation for energy storage (RSOC).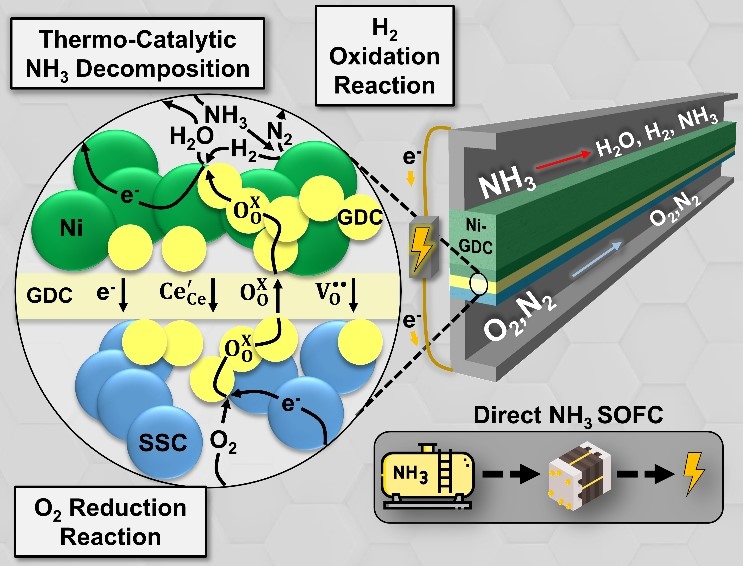 Solid oxide fuel cells
Due to their clean and silent operation, high efficiencies and impurity tolerance, solid oxide fuel cells (SOFCs) are one of the most promising technologies for emission-free electric power production. ...
more information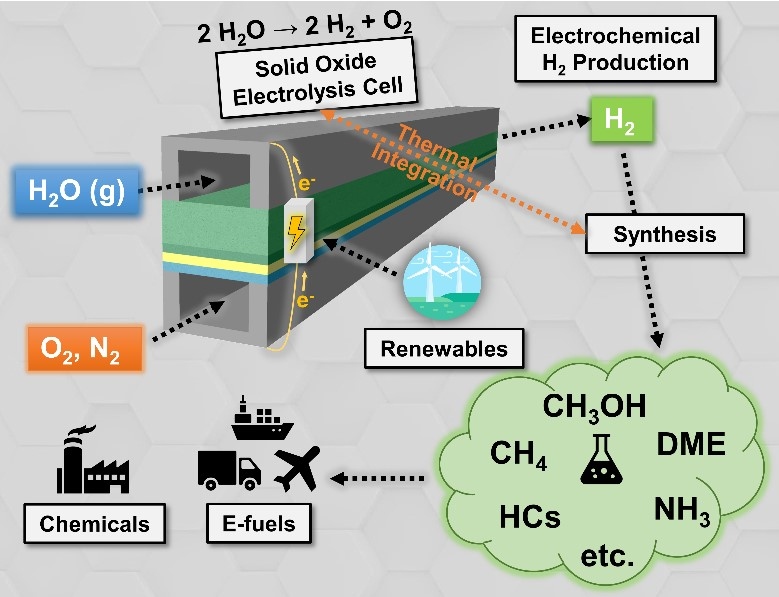 Solid oxide electrolysis cells
Solid oxide electrolysis cells (SOECs) have the potential to become one of the core technologies in Power-to-Gas/Liquid processes for the renewable electrochemical production of fuels and chemicals. ...
more information
Reversible solid oxide cells
Ultra-efficient large-capacity energy storage systems are urgently required for the transformation to an interconnected and modern energy system based on 100% renewable energy sources (RES). ...
more information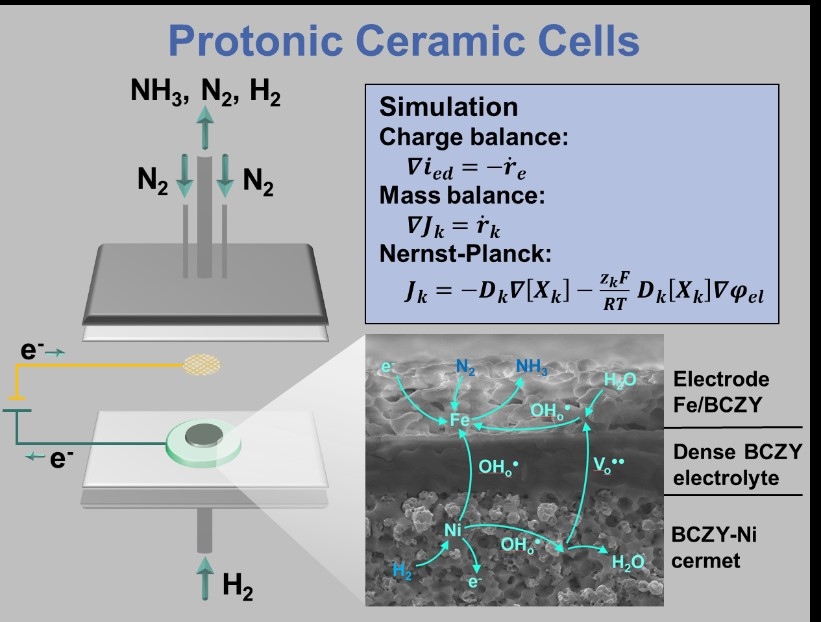 Protonic ceramic cells
Protonic ceramic cells (PCCs) represent an alternative to polymer electrolyte membrane fuel cells (PEMFCs) and solid oxide cells (SOCs). The operating temperatures ...
more information