Modern Concepts in Catalysis: From Science to Engineering - The South-West-German Catalysis Course (Südwestdeutscher Katalyse-Lehrverbund)
- Der nächste Kursus findet statt: 20.09.2021 - 23.09.2021 -
- The next course will take place: 20.09.2021 - 23.09.2021 -
The newly established Southwest German Catalysis Catalysis Course took place for the first time from September 23-27, 2019 in the Seminarhotel Odenwald in Höchst-Hassenroth. The one-week intensive course with 24 participants and 17 lecturers (6 of them industry representatives) bridged the gap between current highlights in catalysis research with methodological focuses and contemporary industrial applications.
This year's course will take place in Kurshaus Trifels in der Pfalz from 20.09.2021 - 23.09.2021: The number of course participants is limited. The 15 participants have already been selected. If you are interested in joining via zoom, please contact Prof. Dr. Jan-Dierk Grunwaldt.
General
Invitation
We invite you to the new launch of the South-West-German Catalysis Course. The course deals with different topics and aspects in catalysis using technically relevant examples. These include preparation, high throughput synthesis, modern characterization techniques, modelling & simulation and different reactor concepts. Topical subjects are synthesis chemistry, power-to-X, electrocatalysis, renewable raw materials and current industrial processes. The course is rounded off by insights into practical applications.
Who shall participate?
PhD and master students working or interested in the field of catalysis. The one week "intensive" course and limited number of participants gives a unique chance to get in touch with other young scientists and industrial representatives within the field of catalysis. Don't miss the chance to broaden your knowledge beyond your own field of research and to get connected with the catalysis community.
Organizers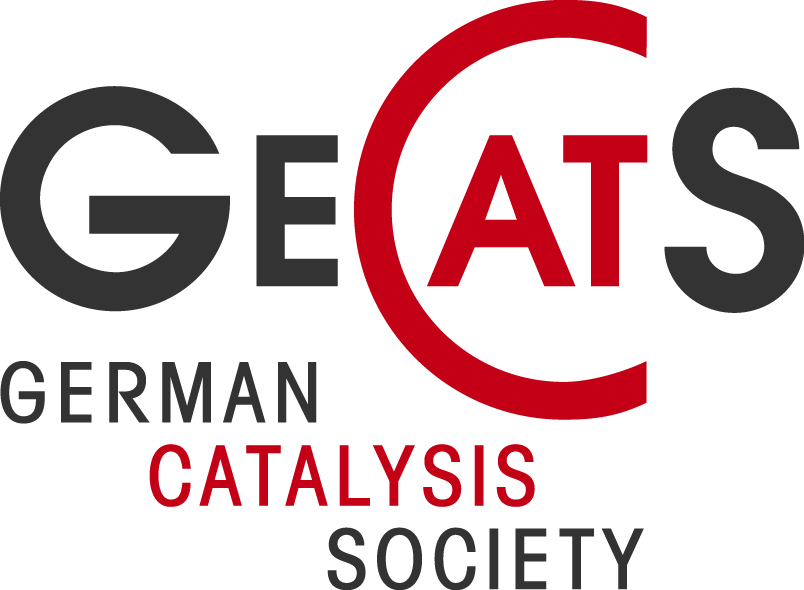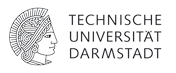 TU Darmstadt (Prof. Dr. Marcus Rose, Prof. Dr. Bastian Etzold)
TU Kaiserslautern (Prof. Dr. Wolfgang Kleist)
Karlsruhe Institute of Technology (Prof. Dr. Jan-Dierk Grunwaldt, Prof. Dr. Felix Studt, Prof. Dr. Michael Türk)
German Catalysis Society (GeCatS)
Detailed Information on the course in 2021
Location: Kurhaus Trifels
Kurhausstraße 25
76855 Annweiler am Trifels
Ortsteil Bindersbach
Webpage: www.kurhaus-trifels.de
Program 2021
Information from the course in 2019
Location: Seminarhotel Odenwald
Am Dachsrain 2
64739 Höchst-Hassenroth
Program
19.00 Dinner
18.00 Bus transfer to Dinner (Brewery)
19.00 Dinner
Organizational matters
Contact:
Prof. Dr. Marcus Rose
Technische Universität Darmstadt
Fachgebiet Technische Chemie II
Alarich-Weiss-Straße 8
64287 Darmstadt
Prof. Dr. Bastian JM Etzold
Technische Universität Darmstadt
Alarich-Weiss-Straße 8
64287 Darmstadt
Prof. Dr. Jan-Dierk Grunwaldt
KIT, Chemische Technik und Katalyse
Institut für Technische Chemie und Polymerchemie (ITCP)
Engesserstr. 20, 76131 Karlsruhe
Institut für Katalyseforschung und -technologie (IKFT)
Hermann-von-Helmholtz-Platz 1, 76344 Eggenstein-Leopoldshafen
Prof. Dr. Felix Studt
Karlsruhe Institute of Technology (KIT)
KIT, Institut für Katalyseforschung und -technologie (IKFT)
Hermann-von-Helmholtz-Platz 1, 76344 Eggenstein-Leopoldshafen
Institut für Technische Chemie und Polymerchemie (ITCP)
Engesserstr. 20, 76131 Karlsruhe
Prof. Dr. Michael Türk
Karlsruhe Institute of Technology (KIT)
Institute for Technical Thermodynamics and Refrigeration
Engler-Bunte-Ring 21
76131 Karlsruhe
Prof. Dr. Wolfgang Kleist
Technische Universität Kaiserslautern
Fachbereich Chemie - Technische Chemie
Erwin-Schrödinger-Straße 54
67663 Kaiserslautern