Das Waldhotel Zollernblick liegt bei Lauterbad (Freudenstadt) im Schwarzwald. Es ist ein gemeinsames Konferenzhotel der Universitäten Freiburg, Stuttgart und des KIT.
The hotel Zollernblick is located in the black forest near Freudenstadt, it is a common conference hotel for the universities Freiburg, Stuttgart and the KIT.
Waldhotel Zollernblick
ist ein schön und ruhig gelegener Veranstaltungsort mit schönen Ambiente
The hotel offers a beautiful location in really quiet surroundings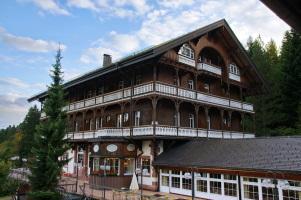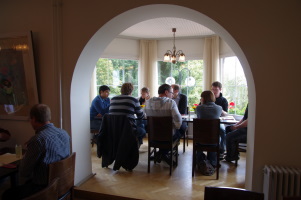 Freudenstadt
im Schwarzwald sind natürlich ausgedehnte Wanderungen kein Problem, auch ein Besuch von Freudenstadt ist lohnend
The black forest is ideally suited for walking tours. Of course a visit of Freudenstadt was included.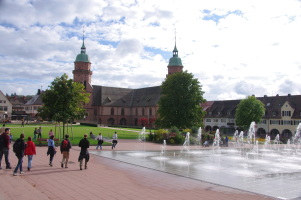 Seminar
Der Hauptteil waren natürlich die Vorträge, zusammengesetzt aus externen Gästen von anderen Arbeitsgruppen des KIT und eigenen Vorträgen.
The scientific program combines external talk from other research groups at the KIT and internal seminar talks.