Welcome to the group of Prof. Wilhelm

The basic idea of all research topics is the connection between the molecular structure of polymers and the mechanical properties or application properties of the polymer material. This results in the synthesis of model polymers with defined properties, e.g. topology on the one hand, and the characterization of mechanical properties using rheological and other characterization methods on the other.
Further information about our research can be found under the links in the title banner above.
News from the group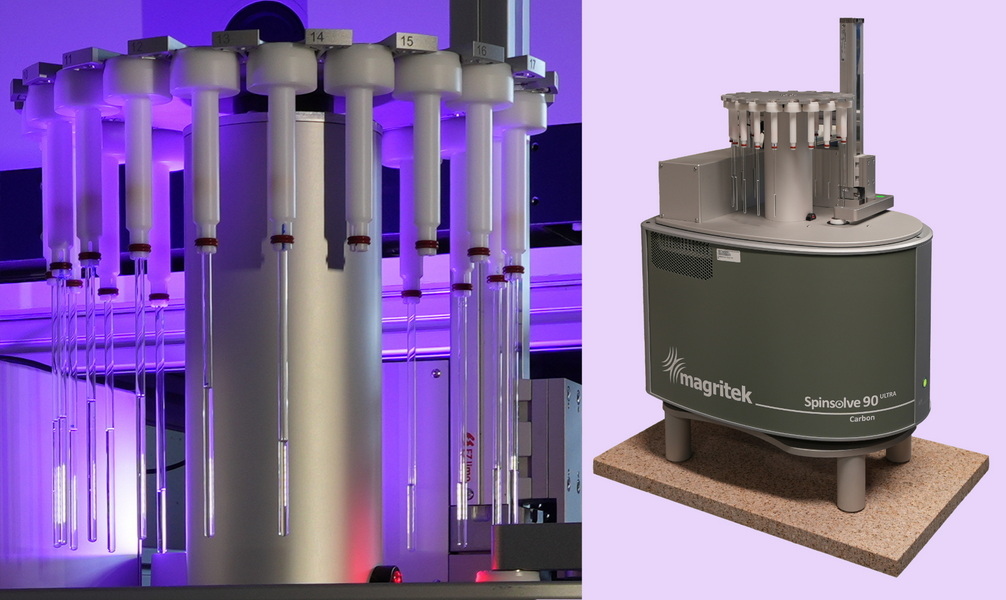 Sample changer for medium-field NMR
Yet another addition to our equipment! With the new sample changer, even time-consuming measurements can be carried out conveniently with the Medium-Field-NMR device from Magritek. Examples are 2D-NMR measurements, both in 1H and 13C, which are now possible around the clock.
Link_more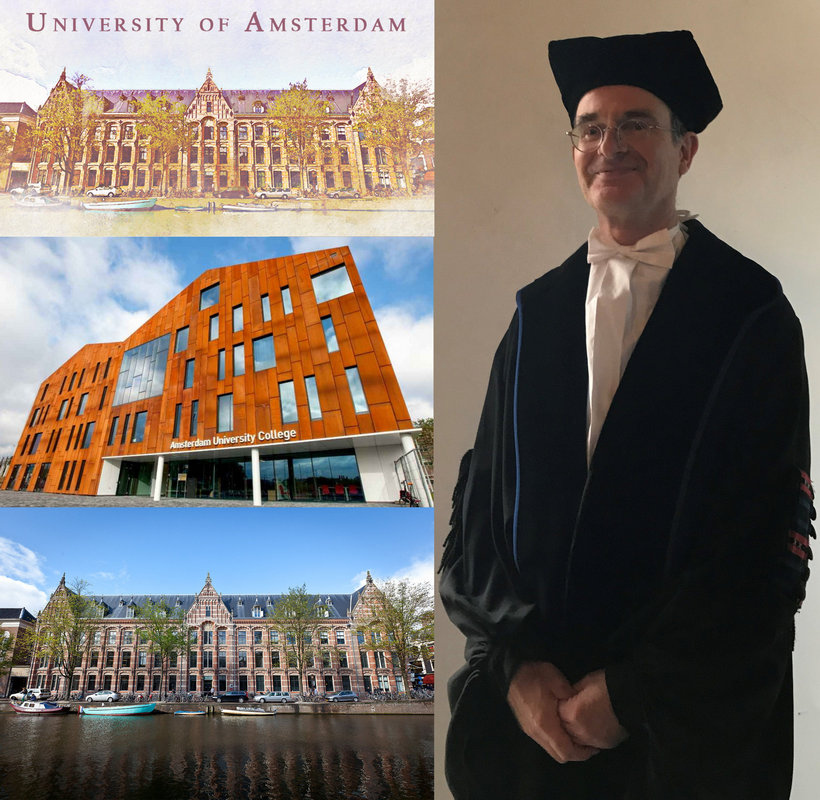 PhD Examination in Amsterdam
Prof. Wilhelm as an Examiner for an Phd "Combined Methods in SEC" at the University of Amsterdam at September 2023, 28th. There a PhD-Exam is really tradition-conscious and solemn!
Alumni Meeting 2023
The 9th Meeting of Alumni, Friends and Coopoeration Partners of the Prof. Wilhelm Group took place on September 15, 2023. About 80 guests, 50 of them alumni and cooperation partners, did not miss the chance to meet again in persona after the online meeting in 2021.
Link_more
Medium Field NMR
Expansion of our facilities:
The new medium-field NMR device from Magritek (Spinsolve 90) significantly expands our possibilities both in direct polymer analysis and in combination with other analytical methods (SEC, HPLC).
Link_more
Coverpage Applied Polymer Science
One of our latest articles in Applied Polymer Science made the front page in Applied Polymer Science January 2023.
Our congratulations to Christos Georgantopoulos !
Link to the Article (DOI /Journal page)
Please also take a look to the
actual list of publications
from our group.
Wiley Analytical Science Magazine
In the current issue of the online magazine of Wiley Publication, the work of our research group on combined methods is presented in two articles, first the general work on combined methods in "Passion for Polymers" and second the newsest version of our combined methods, NMR-HPLC coupling, in "Chemically sensitive detection in HPLC".

Link_more
Knauer Award 2022
Congratulations: The "Herbert Knauer Science Award 2022" goes to Markus Matz from our group!
In the new combined method using nuclear magnetic resonance (NMR) as a detection method for liquid chromatograph, the resolution of the benchtop NMR instrument used was significantly improved and is therefore an important step in the direction of making NMR detection more tangible for standard laboratories.

Link_more
Publication Award Rheological Acta
The Publication of Valerian Hirschberg of our Group
"Nonlinear mechanical behavior of elastomers under tension/tension fatigue deformation as determined by Fourier transform" (DOI 10.1007/s00397-021-01310-3 )
was awarded with the Publication Award 2022 of the journal "Rheological Acta" at the AERC conference 2022, April in Seville.
Link_more