Institutsseminar Kurhaus Trifels (17.-19. September 2012)
Unser Seminarort, das Kurhaus Trifels und seine Umgebung
Our meeting place, the "Kurhaus Trifels", and its beautiful surroundings.


Kurhaus Trifels
Das Kurhaus und der Blick von Terasse und Tagungsraum
The meeting place and the view from the seminar room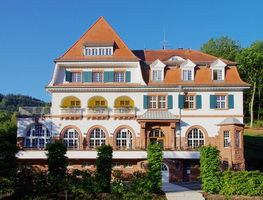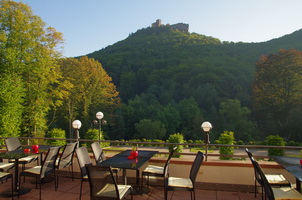 Seminar
Drei Tage Vorträge und intensive Diskussionen in schönen Tagungssaal, mit excellenter Unterkunft und Verpflegung.
Three Days of talks and discussions in fashionable rooms, with excellent board and lodging.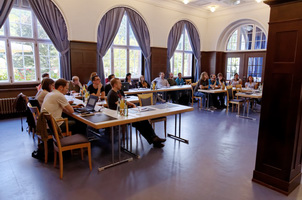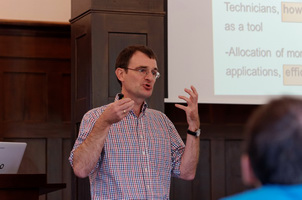 Freizeit
und auch Zeit für Wandern im Felsenland und andere Freizeitaktivitäten.
and even some time for hiking and other leisure activities