Group Seminar in Heidelberg (17.-19. Sept 2014)
Heidelberg, der Veranstaltungsort unseres Gruppenseminars (Stadtansicht, Schloss Heidelberg)
Our internal group meeting takes place in Heidelberg (Town view with river Neckar, Castle of Heidelberg)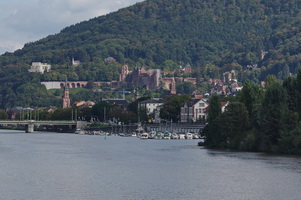 Das Meeting sollte den allgemeinen Wissenstand der gesamten Gruppe bezüglich der Rheologie erhöhen und fand in der Jugendherberge Heidelberg statt, ganz recht sehen Sie den von uns benutzten Seminarraum im Erdgeschoss.
Width of knowledge, esp. in rheology, was the general purpose of our meeting taking place in the youth hostel of Heidelberg. At the right, you can see our seminar room in the ground floor.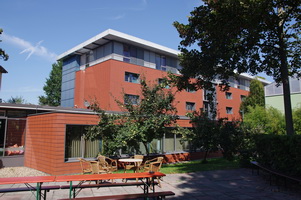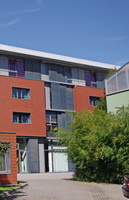 Neben einem intensiven Seminarplan gab es stets Gelegenheit zur Entspannung, in gemütlichen Kaffepausen oder beim Grillen.
The closely packed seminar shedule was complemented by time for relaxation and social activities.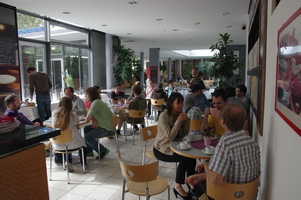 Gruppenbild der Teilnehmer des Seminars
group picture of the participants